Skip to Content
Secure Storage in Northeast WI
Trusted storage can be a difficult thing to find. When you choose a storage company, you need to know that they have a long track record, reasonable prices, and a safe location. Economy Movers Inc, in Northeast Wisconsin, has been helping clients with moving and storage needs since 1982. We have countless climate-controlled warehouses monitored by staff and personnel that will make sure your belongings are handled with the utmost care.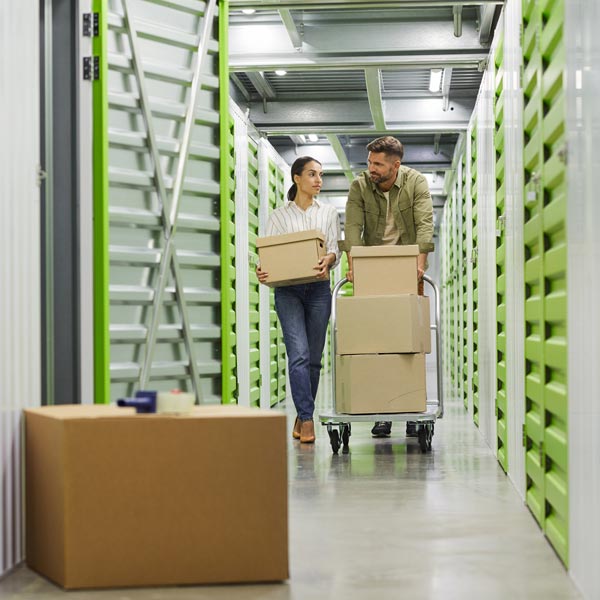 Climate-Controlled Storage Warehouses
The most important thing about storage is protection. There is no use using professional storage if your property comes back damaged or weather-beaten. This is why Economy Movers Inc has invested in developing state-of-the-art, climate-controlled warehouses for storage. In our warehouses, highly trained teams of personnel monitor all the factors that contribute to a safe storage environment, like humidity, temperature, and light exposure. When you trust us with your belongings, we take care of them like they were our own.
Storage During a Move
Storage is very often necessary as part of a move. It is not unusual for individuals and families to need a safe place for their belongings while they finalize moving into a new location. So, Economy Movers Inc can provide high-quality storage for all your belongings while you move. Perhaps you need us to hold it overnight while you get settled into your new location, or maybe you need some of your belongings held for a year while you build a new house. We specialize in moving, so we know exactly what you need when you look for storage during a move.
Protected Piano Storage
Storage may seem impossible to find for the most valuable objects in your home, like your piano. Economy Movers Inc knows that trusting someone with an expensive instrument that may even be a family heirloom is a stressful matter. Most people are uncomfortable leaving such a priceless object in a typical storage unit or a garage. However, we provide a secure warehouse where your piano can be watched and protected while it waits for its new home.
Short-Term and Long-Term Storage
Often you may not know how long you need something in storage. Storage units usually lock you into a contract for a predetermined period of time because they think they are the only storage option available to the average person. Economy Movers Inc has turned this model on its head by providing short-term and long-term storage during the moving process. Whether you need something stored for a week, a month, or a year, we will take care of it the entire time and deliver it back to you in the exact same condition.
Contact Us for a Free Estimate